What we do prior to pick up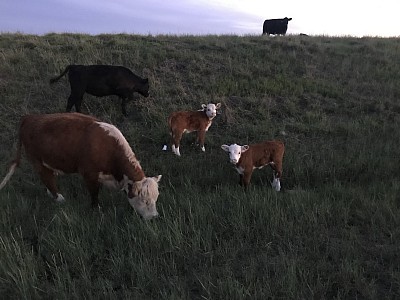 Each of our calves are weaned when they are about 6 months old using the Quiet Wean method to reduce the stress of weaning on both baby and momma. We dehorn if not polled, deworm, give heifers their bangs vaccine and have the vet check their health status. If you want a bull castrated we can do that also.  All our herd, including calves, are vaccinated according to the recommendations by our Vet: Triangle or Calvary 9, Ultrabac 7/8, Virashield 6+VL5, Coexin, Safeguard, Ivermectin or Longrange. A nonrefundable deposit will hold your calf and are as listed. 
We welcome visitors!